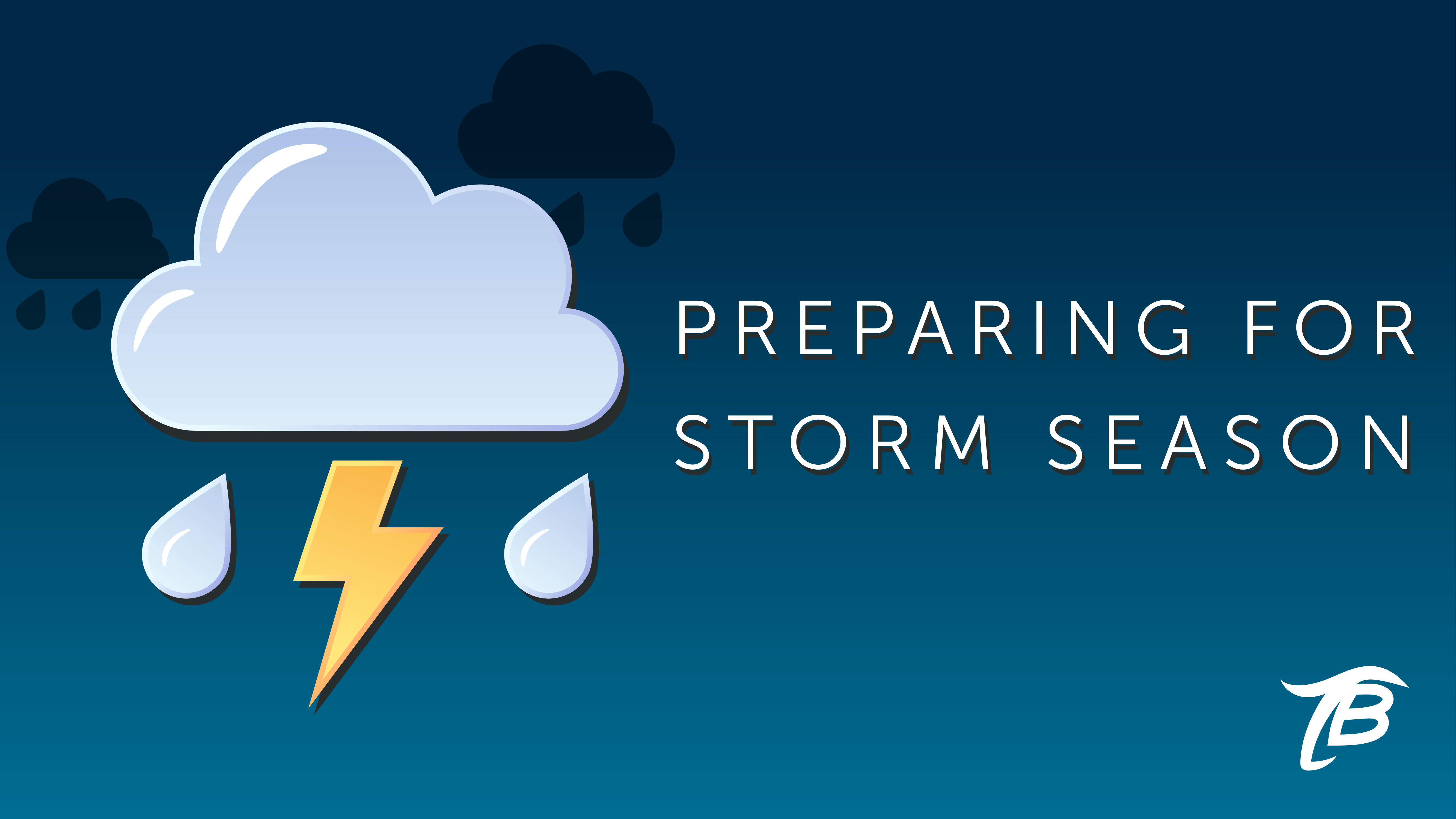 We're headed into another season filled with severe weather. I'm sure around this time of year you're paying extra attention to weather reports. Oklahoma is notorious for situations where the start of the day begins with clear skies and mild temperatures, only to be lambasted with hail and severe flooding by noon. We've compiled a small guide to help prepare you for famous Oklahoma storm seasons!
According to Oklahoma City Moms Blog, here are some items to keep on hand for potential severe storms.
Water and snacks: protein bars, peanut butter crackers, beef jerky, dried fruit. Make sure you check the expiration dates of your food so that you can switch them out as necessary.
2 Flashlights with new batteries.
5 gallon bucket, roll of toilet paper, and wet wipes.
First aid essentials: antibacterial wipes, gauze, antibiotic ointment, band-aids, sports tape, pain medicine, and allergy medicine.
Sturdy shoes and extra clothes for all family members
Cell Phone Chargers
These are all incredibly helpful, basic necessities to have.
____________
According to KGOU, there are six things you need to know to prepare for tornado season.
Have a plan
Have three ways to receive warnings
Understand social media may not accurately reflect the situation
Know the counties near where you live
Understand the safest places to seek shelter and what to wear
Accept that a tornado can hit you
The KGOU blog goes in-depth for each of those plans and it's incredibly useful to be aware of, as typically we don't think severe storms can really affect us.
____________
AAA of Oklahoma lists some helpful hail and rain damage prevention tips that can save you money and headaches.
Seek shelter during a hail storm and park your vehicle in a covered space.
If caught in a car with no shelter from a severe hailstorm, park and cover your face with clothing to protect yourself from flying glass.
Never attempt to drive through a flooded road, or drive around street barriers. A foot of water can float many vehicles.
Avoid ravines and dry creek beds during heavy rain. Flash floods can occur with little or no warning.
At home, keep rain gutters and spouts clear of debris to allow runoff to flow freely away from the house.
Repair and maintain your roof and consider installing hail-resistant roof tiles.
If you are inside during a hailstorm, close the window coverings and stay away from windows and skylights as hail and wind may shatter windows and blow glass inward.
There are multitudes of articles and blogs out there regarding appropriate storm season preparation. Make sure you're well informed of staying up-to-date with necessities and prevention tips.