As winter is coming to an end, a house selling market is slowly starting to bloom with the first signs of spring. If you are planning to contribute to that by listing your house, then there is a lot of things you should take into consideration. An old saying goes that what matters is on the inside. But, in this case, the outside matters and it matters a lot. A part of the house that you should check out is your roof. How fast will you sell your property and for how much is often affected by the condition your roof is in. There has been a lot of discussion on is it better to simply the leave the roof as it is right now and sell the house or is it better to fix it first. Of course, if you are experiencing a huge leak, a massive hole on top of your roof then the situation is entirely clear, you need to repair it. But, what if the problem is not that enormous but can still affect the sell? After reading the article, you can decide for yourself.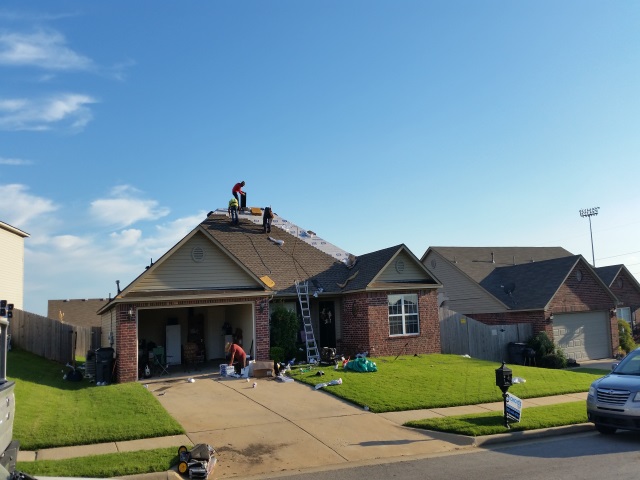 REPLACING YOUR ROOF BEFORE SELLING
There is a lot of arguments on why you should replace your roof first. If your roof is simply too old by now, it is completely rusty, ugly and just overall unsellable, then you should call your contractor or a handyman and fix it as soon as possible. What are the benefits of this option? Let's see!
RAISE YOUR PRICE
If you decide to repair your roof right before listing your home, then you are giving a major ease to your potential buyers. Every part of the house needs some adjusting, but if the roof needs to be fixed or replaced, then that is a big project that requires a lot of money and time. That is why buyers will often be ready to pay a higher price if you took care of the roof before the sell. You can raise the price of your property because a new roof gives an overall better impression of a maintained and appealing home. A new roof provides you with power to dictate the price, instead of a buyer dictating it.
YOU WILL SELL FASTER
This one is an entirely logical one. Polished, sleek and well-maintained houses have an automatic better chance of selling. And a brand new roof adds to that look. They also look better in photos which play a major part in successfully selling your property. Our advice is to choose neutral colors for your shingles as those have more curb appeal.
SELLING IT RIGHT AWAY
If you, however, decide to leave your roof as-is then there are some consequences. While you may not sell as fast, you will save a lot of money. On the other hand, a buyer will be able to negotiate the price you set. Here is what you can expect if you decide to your roof as-is.
YOU WILL SAVE TIME AND MONEY
It is simple. Replacing your roof is a time consuming and expensive project. Prices vary on many factors like material of the roof, the size of the roof, roof shape, etc. Choosing a premium material will cost you thousands of dollars. The replacement itself will last you for a couple of days but don't forget that you will probably have to wait for weeks or months until a roofing company gives you an appointment, agreement, and the final price. If you are looking only to move away as fast as possible, then it is better to simply let it go and give the buyers the right to pick their roof.
ENTER THE COMPETITION
If you are living in a neighborhood with a lot of houses instead of flats, you may find yourself in a situation that multiple homes are for sale just in your street. You should check how your home compares to the others and what are the prices they offer. If you list your home at a lower price, then you may attract a lot of buyers which will lead to a bidding competition. The more customers you attract, the more likely it is that a buyer will buy a home "as-is." They will not look for an inspection and you will be in charge of the price.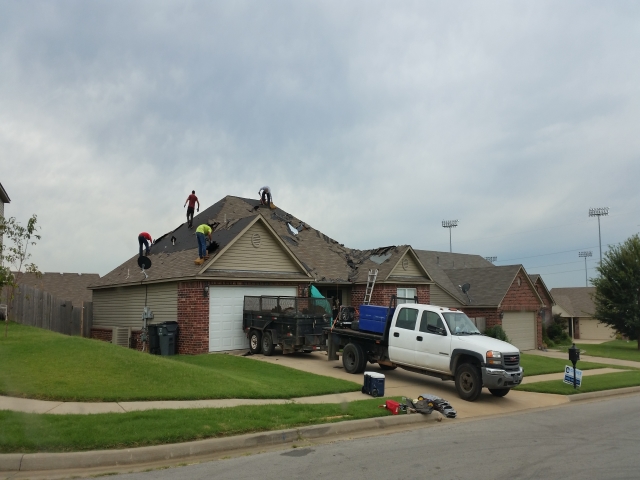 LET'S CONCLUDE
To end this discussion, you should make your decision based on a condition your roof is really in. If it is an absolute mess, then repair it. But if you think there are only a few repairs needed, you can simply leave it for the new owners. Other factors that you should use in making your decision are the housing marker, how fast you want to sell your home and how much money are you trying to get for it. Happy selling!
This article was written by Choice Solutions – Roofing and Exteriors, a top Oklahoma City roofing contractor.