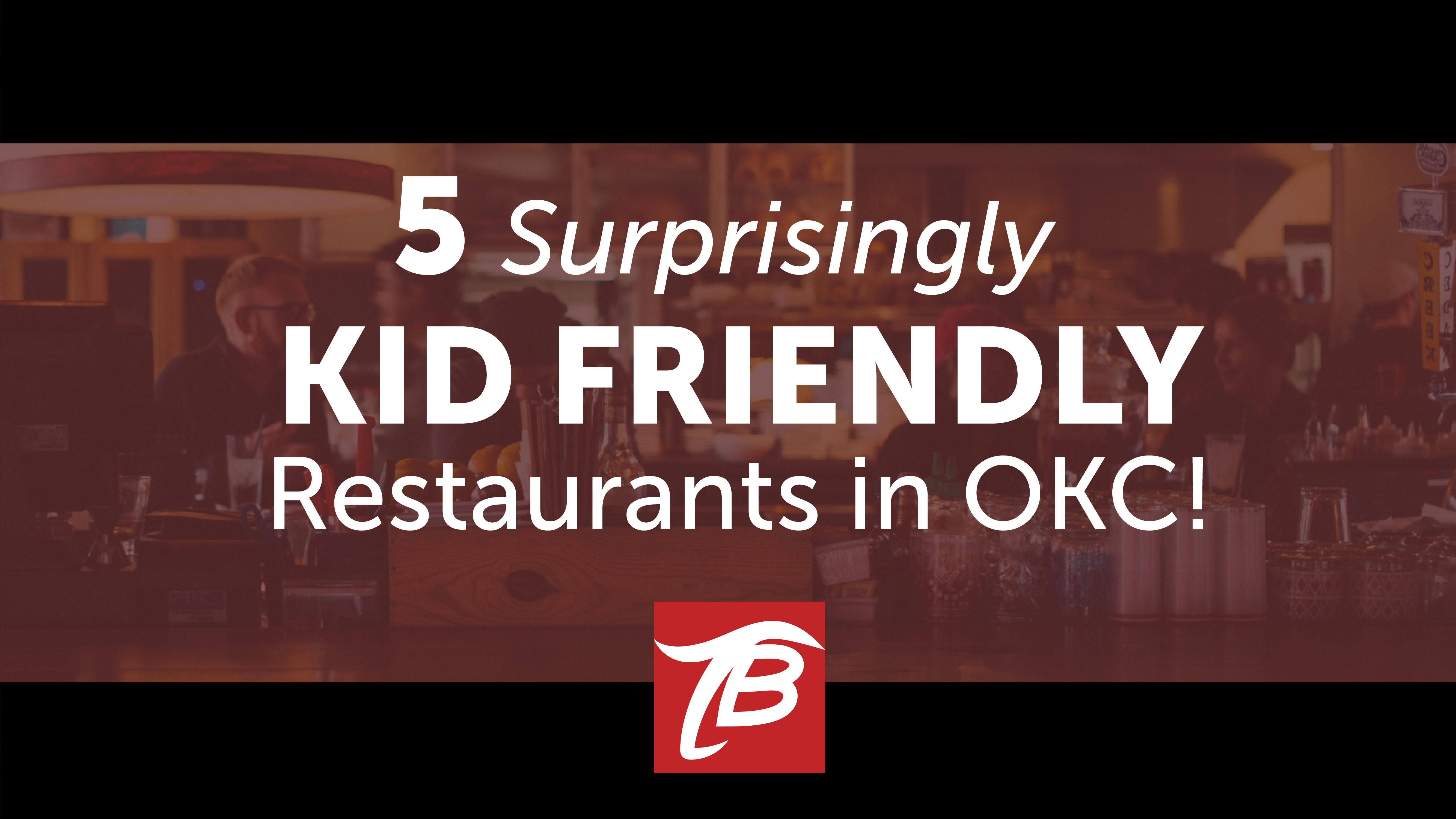 As warm weather approaches, you're probably feeling the urge to do more activities outside the house. When you're finished playing in the park, gardening or doing just about any activity where you're out and about, you will most likely be famished! If you like going out to eat but feel limited in your choices due to your child, don't fret – Oklahoma City has grown leaps and bounds in terms of restaurants that are family friendly (and don't include a white paper tablecloth with crayons.) These picks are sophisticated and cater to all audiences!
Fuze
This relatively new buffet spot opened to so much fanfare, you'd think people were stepping into a Las Vegas party! The eatery has been praised for its very clean interior, vast array of cuisine choices and friendly, attentive service. You'll be pleased to find that your little ones will enjoy the food and atmosphere just as much as you. Bonus: We heard they offer great discounts for military members!
The Wedge
This OKC staple has been in business for well over a decade and for good reason – the food is a classic! Wood-fired, artisan pizza that makes it impossible to have just one slice. If you've never been to one of the two locations in the city, make it a fun dining out experience! You won't be disappointed.
Green Goodies
This café offers much more than cupcakes! There's a full lunch menu that serves soup, salads and sandwiches. The twee atmosphere of this restaurant is perfect for those little ones that loved the Disney movie, Frozen!
Whiskey Cake
If you're familiar with Penn Square Mall, then you definitely know about this restaurant that, along with Cheesecake Factory, anchors the whole building. But if the name has ever deterred you from thinking this is a place that would not be family friendly, think again! "Whiskey cake" refers to the signature dessert item made at this restaurant that is nationally renowned. For good reason, too…it is absolutely addicting. The whole vibe of the eatery is rustic Americana, and I think you'll be pleased to see that it's an enjoyable experience for the whole family.
Tokyo Japanese Restaurant
While OKC boasts a great variety of amazing Japanese restaurants, it's still hard to say that any of them compare to the classic Tokyo Restaurant. With plenty of sushi options and traditional entrees, you will definitely find that your taste buds will be left satisfied! The interior of the restaurant really makes you feel like you're eating in Japan with a cozy feel and attentive, genuine service.
These are just some choices of surprisingly kid friendly restaurants in the metro that you should definitely consider trying out. Of course, as OKC continues to expand its bustling food scene, you can bet we'll be covering even more available options!