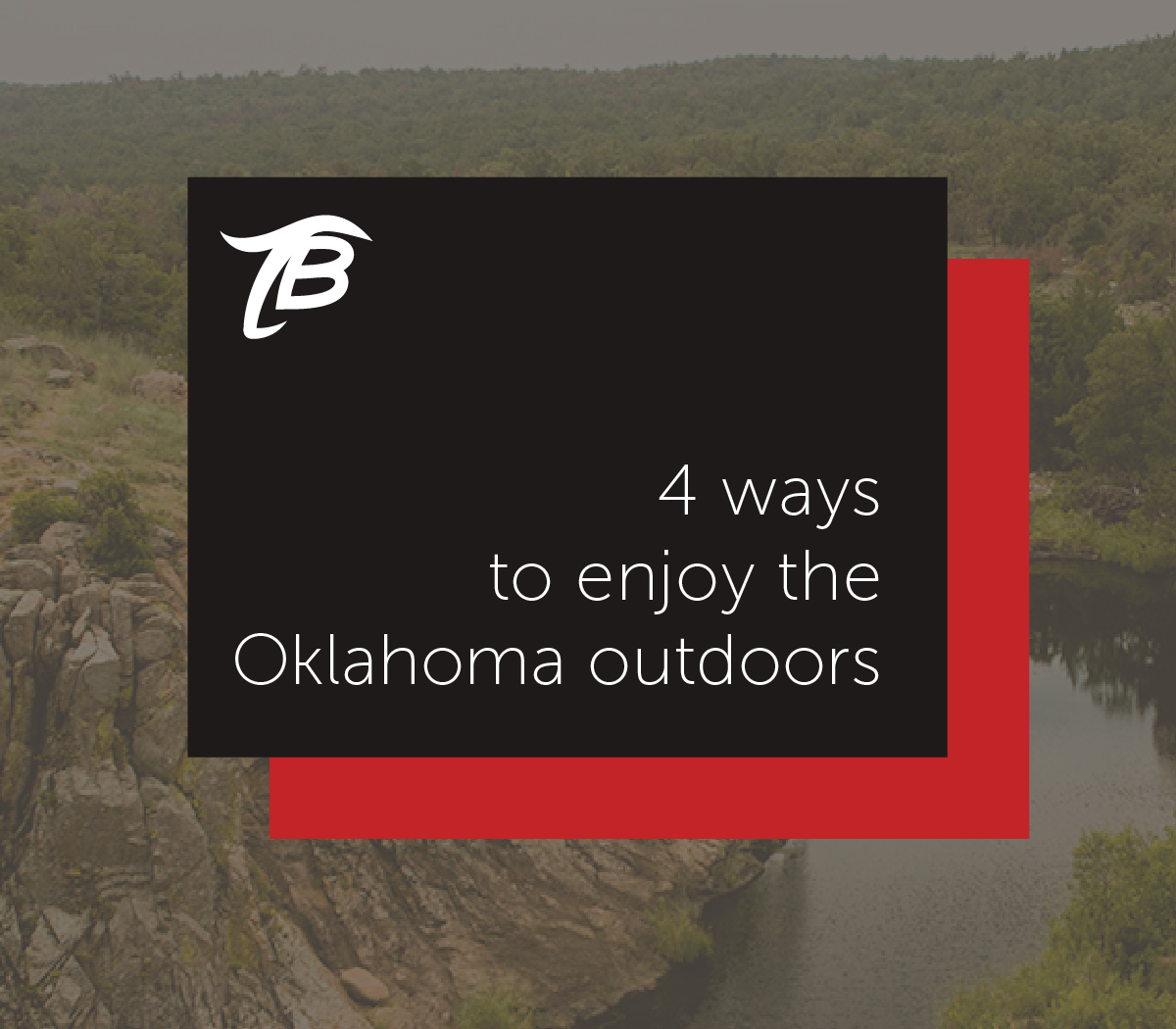 Unless you're already committed to your spring break plans, which for many people means just sleeping in and going overboard on TV, then you might find it invigorating to step outside your comfort zone. This year, take a step outside your comfort zone and visit some historic Oklahoma nature areas. With dense cultural ties and stunning views that seem like you're in a movie, these picks are perfect and none are more than a few hours away from Oklahoma City!
1. Arbuckle Mountains
Located in Sulphur, OK. These mountain ranges offer some of the most breathtaking views of our beautiful state. The meaning of "red dirt" really is found when you step onto the grounds of these rolling ranges. Also, if you haven't tried the nationally-renowned "Arbuckle Fried Pies" then we're definitely not saying it's the best thing you'll ever eat in your life, but…
2. Red Rock Canyon State Park
Located in Hinton, OK. For fans of the outdoors, you'd be hard-pressed to not find something exciting to do. Activities include walking on its nature trails, hiking its rocky terrain, picnics, swimming, spa, even rock climbing on the canyon's 80-foot walls. This state park offers more than meets the eye and tourists all around the world visit the site every year to get lost in its grand wonder.
3. Arcadia Lake
Located in Edmond, OK. If you're from Oklahoma City, then you've probably been to Arcadia Lake at least once in your life. If this was a staple of your childhood, then it's time to reignite that spark for the gorgeous lake that boasts numerous recreational activities. Water skiing, boating, disc golf and fishing are some of the more popular activities to enjoy with friends and family. Along with being a hub for fun, it can also be a great educational opportunity for children by teaching them the benefits of aquatic life and the environment.
4. Lake Thunderbird State Park
Located in Norman, OK. Lake Thunderbird is the centerpiece of this nationally renowned state park. Well over half a million people visit the locale every year, making it one of the most popular destination points in Oklahoma. The lake itself has various recreational activities from hunting, horse rental and boarding, equestrian trails, hiking, mountain biking, nature trails, nature centers and an archery range. Who knew that so many fun outlets was just a short drive away from OKC?
Don't feel overwhelmed with these choices! Thanks to our seasonally appropriate weather, you are primed for an extraordinarily exciting time with friends and family.